Address: Saint Petersburg, Glinki ul., 2, liter «А», 4th floor, office 417
Postal address: Glinki ul., 2, liter А., Saint Petersburg, 190000, Russia
Saint-Petersburg Rimsky-Korsakov State Conservatory
Editorial Department.
Editions are available for purchase in the bookstore on the 1st floor of the Conservatory.
E-mail: muz.bookstall@gmail.com
Books (download DOC)
Study guides (download DOC)
Bibliographiс index and directories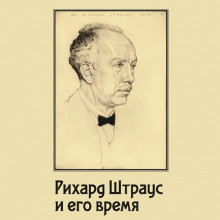 In December 2017, a collection of articles by the Department of the History of Foreign Music "Richard Strauss and His Time" was published, based on the materials of an international conference held at the St. Petersburg Conservatory on November 27-28, 2014, and was dedicated to the 150th anniversary of the birth of the German.